Handmade, just for you.
When you place an order, your jewelry is handmade by us, just for you with the highest quality sterling silver + 14k gold fill materials, so your pieces can last you a lifetime.
Nicole | Owner | Founder | Jewelry Maker
Nicole is a jewelry maker, mama to two littles [Loren + Liam], Marine wife, and the owner of Callie Jewelry. She took her passion for jewelry making at 19 and turned it into a small business she could take wherever the Marine Corps sent their family. Her dream is to continuing to slowly grow this little business until her + her family move home to NH for good, then open up a warehouse/studio space to hire a whole team of jewelry makers and see Callie Jewelry's full potential. Thanks for being a part of this journey!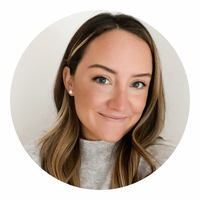 Naomi | Jewelry Maker
Naomi is based in Kailua, Hawaii and started making jewelry for Callie Jewelry in 2023! A Marine wife herself and Chicago native, Naomi started working for Callie Jewlery in Hawaii with Nicole and quickly picked up everything from packaging, to eventually creating pieces from scratch herself. Naomi makes rings, earrings and necklace pendants for your orders! A true gem and the reason Callie Jewelry can keep growing!
What to order...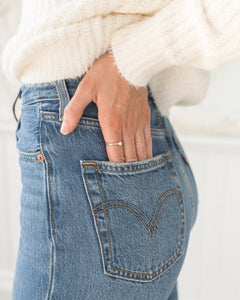 If you're a pearl lover..
SHOP OUR ELAINE RING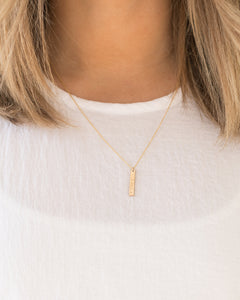 Or if you like to get personal..
SHOP OUR LANA BAR NECKLACE
Or if you love all things that sparkle..
SHOP OUR JAMES RING